We are proud to announce the immediate availability of Klinux Linux Version 2.0
(Best MS-WINDOWS to Linux Immigration System)
A Linux distribution that can be installed within MS-Windows on FAT32 Partition without any formatting, partitioning or changing boot loader
Download ISO image (Ready to be burned into CD-ROM) from here
http://www.ksaplanet.com/download/linux/klinux-2.0.iso
http://ymani.net/klinux-2.0.iso
http://www.securityway.net/~mirrors/Klinux/klinux-2.0.iso
(571 MB)
See installation guide from here Install Guide
---
---
What's new in Klinux 2.0
---
---
1- Booting system
Booting on WinXP and Win2000 by adding Klinux entry to boot.ini

Also you can boot by Floppy Disk or Klinux CD-Rom and for only expert you can install Grub into MBR and boot Klinux or MS-Windows
2- File system
This new version uses EXT3 FS in Image files (Loopback)
3- Kernel
Two kernels come with this new version kernel 2.4.22 with its source and kernel 2.6.11.6
4- Adds and Update for some programs
These programs were added
Blender 2.34
K3B 0.11.17
Arson 0.9.8 beta2
Qamoos 0.1
security update from www.slackware.comup to 18-Nov-2004
These programs were updated
Gaim 1.0, KOffice1.3.4, FireFox 1.0.1 , XPDE5.1 beta & GamBas0.99 RC1
---
---
System Features
---
---
A comprehensive Linux system came in 570 MB ISO image ready to burn to one CD-ROM and can be installed from MS-Windows(XP,2000,Me,9x) by few clicks without partitioning , formatting or changing bootloader for your disk.
Imagine after 4 clicks and 20 minutes (without any partitioning ,Format or change bootloader) you can enjoy these excellent programs and services
Office Suite
OpenOffice- 1.1.1 containing Writer Spreadsheet Presentation and Formula with ability to generate PDF files and open and save MS DOC, XLS, PPT etc ... (Oh ! Sorry ARABIC only No ENGLISH because we couldn't find how to change to EN interface)


Koffice-1.3.4 containing Writer, Spreadsheet, Presentation, E-mail-client with ability to open and save (to RTF) PDF files and open and save MS DOC, XLS, PPT etc ...

Internet Browser
Mozilla 1.6

Konqueror

FireFox 1.0 .1

Opera 0.7.54

E-mail programs
Kmail (part of Koffice 1.3.4)
ThunderBird-1.0
Download Programs
Download4x

PDF & PS Reader
Acrobat Reader 5.0.8 reads PDF

KGhostView 0.12.3 reads PDF & PS

Instant messaging programs
Gaim for Yahoo MSN ICQ ,IRC & other protocols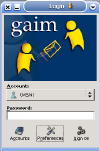 Kopete 0.55 for Yahoo MSN ICQ ,IRC & other protocols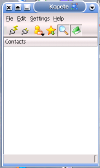 Yahoo messenger 1.0.4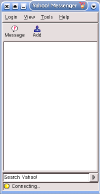 LiCQ 1.2.7 and GnomeICQ 0.99.3 for ICQ Protocol

Xchat 2.0.10 for IRC Protocol

Skype 0.90.0.4 for telephone calls

Image editing and viewing
Gimp 2.0.2 for image editing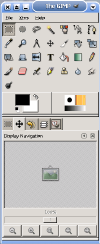 Gqview 1.5.1 beta for all image viewing

also Konqueror (KDE File manager) can view images & thumbnails
OCR Programs
Koka with GOCR Library (English OCR NO Arabic)

CD & DVD burning and ripping programs
K3B 0.11.17

Arson 0.9.8 beta2

Xcdroast 0.98 alpha15 CD

Sound Editing
Audacity 1.2.0 for edit, record, rip, cut, paste, apply sound effects on sound files and export and import MP3 & OGG files

Multimedia Players
MPlayer 1.0 pre4 with KPlayer 0.5.1


RealOne player play RM ,RAM & RA

Xmms 1.2.8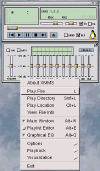 Xine 0.9.22

Helix player 1.0.0
Dictionary programs
Qamoos 0.1 only from ENGLISH to ARABIC
please help to increase word-list at www.arabeyes.org

Arabic Fonts
Arabeyes.org, King Abdulaziz City for Science and Technology (KACST.EDU.SA) and others nice fonts

Development programs
GamBas 0.99 RC1 Basic Lang like MS-Visual Basic 6 and even better!

Hbasic 0.9.9o Basic Lang like MS-Visual Basic 6

GCC 3.2.3 and its associated programs for C,C++ & other langs (We compiled our kernel 2.6.11.6, gimp 2.0.2 & Koffice 1.3.4 with)
Perl 5.8.0
Simple Games
There are many simple and interesting games (chess & arcades etc ...)
Playstation emulator
ATARI 2600 emulator Stella 1.4_cvs (Games not included)

Video encoders and converters programs
Konverter 0.7 encodes video in Divx 4 etc ...

Menucoder (command line)
Disks and Partitioning programs
QTparted 0.4.4 for format, resize & Partitioning disks including MS-partitions

PartImage (command line as menus) for save and restore disk images including MS-partitions
Archiving programs
Archiver opens and save ZIP,TAR,GZ,BZ2 & other common formats

System utility programs
kernel chooser

view properties

user folder restore programs

TGZ package installer programs

Increase Loop-back image's areas program
Copy system to native EXT3 partition program
GUIs
KDE 3.1.4







(XP themes not included)
Gnome 2.4

XPDE 5.1 Beta and incomplete MS-XP like gui

and there are many other programs (gui and command line)
Also you can download any not-included-programs like Apache, MySQL, PHP, KDE translations for your local language & others from here
http://www.slackware.org/pb/?vers=slackware-9.1
just put the TGZ file in INSTALL folder on Desktop and use install utility to install it by one click !